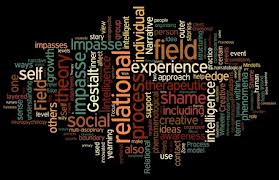 Registration is now closed for the 2017 Training Programs!
Look for the 2018 schedule soon!
The Indianapolis Gestalt Institute was founded in 1977.  Our staff are among the finest Gestalt therapists and trainers in the world and we participate in training throughout the world as both students and teachers.  We stay on the growing edge of Gestalt teaching, constantly developing new approaches and bold experiences for our students.
In IGI training students acquire their Gestalt "tools of the trade" –  awareness, presence, contact, and living in the here and now – from first hand experience.  As these concepts are understood "live," within the context of the student's own experience, he or she learns to work through blocks to creativity and awareness, whatever their origin.
Our  First Year Gestalt Training Program is the entry point for students interested in becoming Gestalt therapy practitioners. Our groups are typically composed of human service professionals who want more out of their careers and their lives.  Goals of the First Year Training include acquiring the fundamental principles of Gestalt therapy and theory, an introduction to the principles of Relational Gestalt Therapy and an intense focus on the personal growth of the trainee.  Our Advanced Year delves further into Gestalt theory, particularly Relational Gestalt Therapy and Clinical Practice Applications.
These programs are held concurrently on 8 Saturdays:
January 14, 2017                                  August 19, 2017
February 25, 2017                               September 16, 2017
April 15, 2017                                       October 14, 2017
May 20, 2017                                        November 18, 2017
The day begins at 9:00 am and finishes at 6:30 pm.  70 Hours CE Clinical Training and Certificate are   Certificate awarded upon successful completion.  The complete fee is $1900 per year and payment arrangements are available.  There is a $100 application and interview fee.
"The Indiana Social Worker, Marriage and Family Therapist and Mental Health Counselor Board has approved this organization to provide Category I continuing education for L.S.W., L.C.S.W., L.M.F.T., L.M.H.C.,  and L.C.A.C., however licensees must judge the program's relevance to their professional practice.  The Indianapolis Gestalt Institute is responsible for maintaining the program."